Lauren Budenholzer
Science and Society Specialist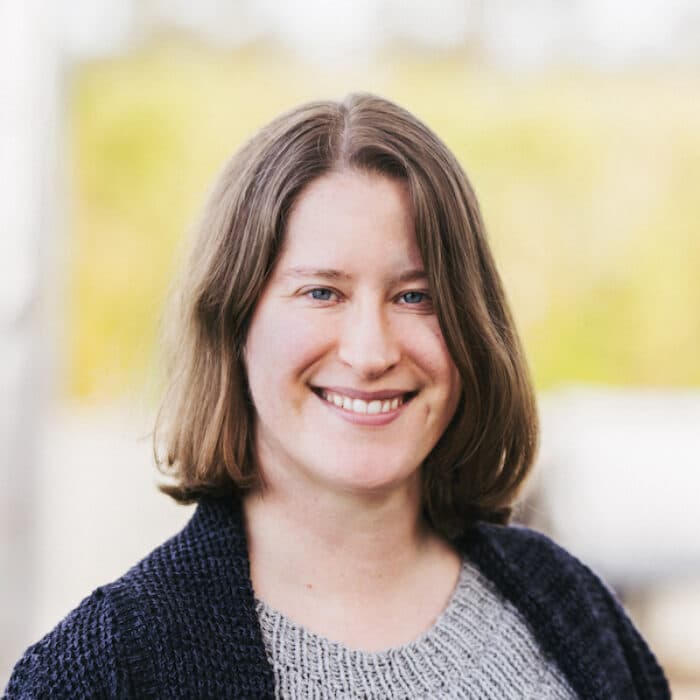 Lauren Budenholzer, Ph.D., is the Public Engagement with Science Specialist at the Kavli Foundation, where she collaborates with partners to implement effective strategies to engage the public with basic science and ethical issues born from scientific discovery. Lauren also leads development and implementation of engagement activities, including meetings, workshops, and conferences. Additionally, she works to identify, develop, and implement special projects as they emerge.
Prior to joining the foundation, she completed her B.A. at Pomona College in Chemistry and her Ph.D. at Yale University in Molecular Biophysics and Biochemistry. In graduate school, she studied assembly and localization of the proteasome in budding yeast using techniques including fluorescence microscopy, protein chemistry, and genetic manipulation of yeast and E. coli. Though surrounded by cutting edge research during her time at Yale, Lauren quickly realized she was most excited about translating this exciting science to members of the public. This led her to join the Science in the News Program, where she worked to increase the accessibility of science and scientists to the New Haven community.
Lauren is a Los Angeles native and thrilled to be back in her hometown. In her spare time, she volunteers as a Peer Fellowship Reviewer for Científico Latino editing proposals written by incoming and current graduate students for the NSF Graduate Research Fellowship.