Elaine Bui
Meetings and Events Manager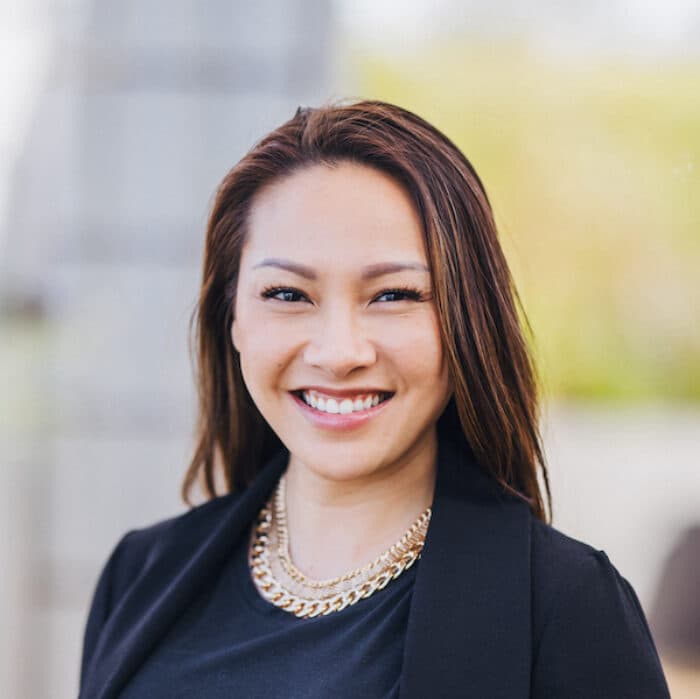 Elaine Bui is the Meetings and Events Manager for The Kavli Foundation with a decade of experience in meetings and special events along with facility operations. With the increased velocity of Foundation events accompanied with the Kavli Meeting Space project, her role has been focused on maintaining the quality and consistency of coverage needed to coordinate, manage and execute Kavli hosted meetings and events. Meetings she has executed in the past include the Kavli Future Symposium: Next-Gen Neurotechnology Dissemination, the Biennial Kavli Institute Assembly, and Communicating the Future: Engaging the Public and Basic Science, to name a few. Elaine also assists in strengthening the workflow of meetings, providing appropriate resources to create systems to manage events cross divisionally and support the Kavli Meeting Space project from strategic pre-planning and project timeline.
Prior to joining The Kavli Foundation, Elaine was the Special Events Manager for The Irvine Company, a privately owned high-quality real estate company specializing in hospitality, retail, and office collection along the coast of California. She has planned special events from grand opening of properties, office facilities, social events, and company galas.
Elaine is a California native with a bachelor's degree in Business Administration from California State University, Fullerton with an emphasis in Business Management. Her niche includes complex logistics strategy and execution, project management, integrated event marketing and visual design. Elaine is certified in Hybrid and Virtual Meeting Management and Pandemic On-Site Protocols from Meeting Professionals International (MPI).
Outside of planning meetings and events, Elaine has dedicated over 15 years to her passion in Polynesian dancing, and has competed overseas with her dance troupe representing the USA in the 'Ori Tahiti World Cup Dance Competition, taking home second place amongst many other countries that entered.